Flag: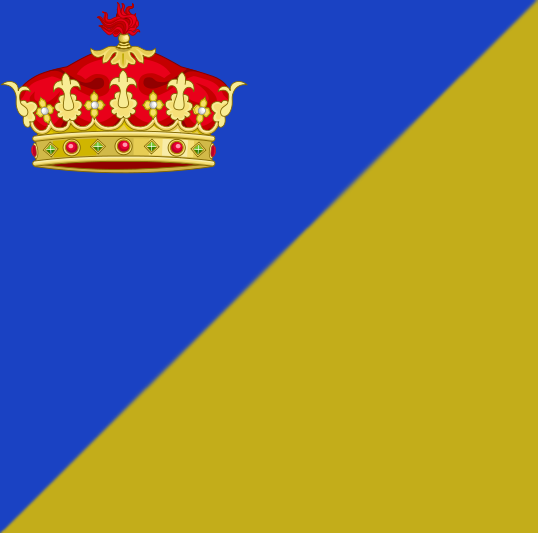 Coat of Arms:
Royal Coat of Arms:
Location:
Longform Name:Principality of Torshia
Native Longform Name: Fürstentum Günderland
Other Native Longform Name: Principauté de Günterlanden
Insulonian Longfrom Name: Principado de Torsia
Short Name: Torshia
Native Short Name: Günderland or Günterlanden
Motto: Tuebatur Juvante Deo
Anthem: Mir Sin (We Are)
Royal Anthem: De Fürst (The Prince)
Capital: Broven
Largest City: Munwaz
Official Languages: Torish (Luxembourgish) and Sureichian (German).
Demonym: Torshian, Gündlish (de facto)
Government: Unitary Parliamentary Democracy and Constitutional Monarchy
Prince: Andrea Adolf Bürsen Idhtén
Prime Minister: Claude Tíern
Independence: From Neaureaux (Treaty of Broven): 16 of September of 1972
Area: 163km
Water: 1km
Population: 2011 Estimate: 158,061 (2010 Census): 154,745
GDP Total: $54.980 billion, Per capita $109,845
HDI: 0.839
Currency: Troshian Franc
Drives on the: Right
Internet TLD: .pt
Calling Code: +117
History
The recorded history of Torshia begins with the acquisition of Broveburg (today Broven Castle), in 963. Around this fort, a town gradually developed, which became the centre of a small state of great strategic value. In the 13th and early 15th centuries Torshia's territory was 3 times bigger and was a powrfull nation. In 1437, Torshia suffered a crisis and became a smaller country.
World War
During the World War Torshia allied with Trentannia and Posillipo bombed Torshia, destroying 90% percent of the country wich territory was ceded to Neareaux, years after in the 1976 Troshia signed the Broven Treaty that declared Troshia as a Independent State.
Modern Era
In 1998, Troshia became one of the most richest countries in Adonia, and, in 1999, Troshia signed a open border treaty to all countries in Althena, but some still need a passport or identification to enter the country.
Photos


Last edited by lucylu on Tue Jun 21, 2011 4:03 pm; edited 3 times in total