Flag: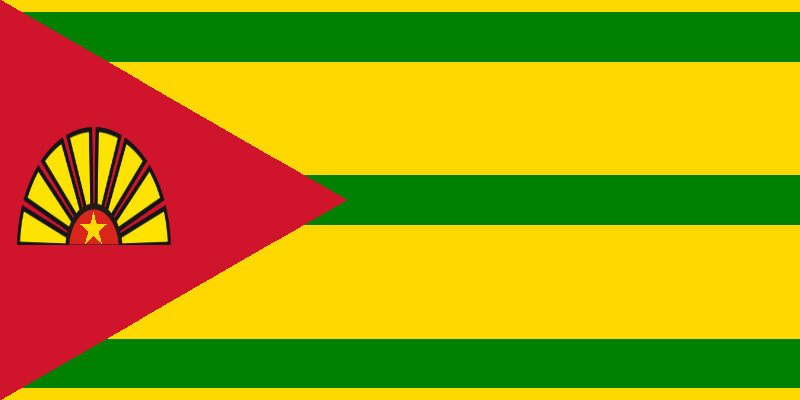 Coat of Arms: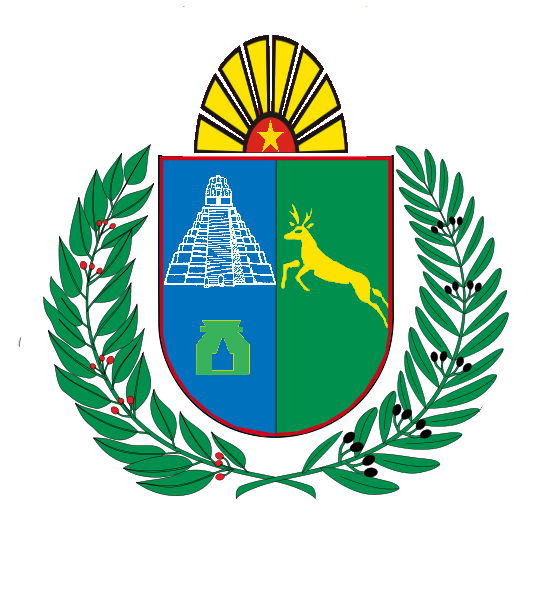 Location: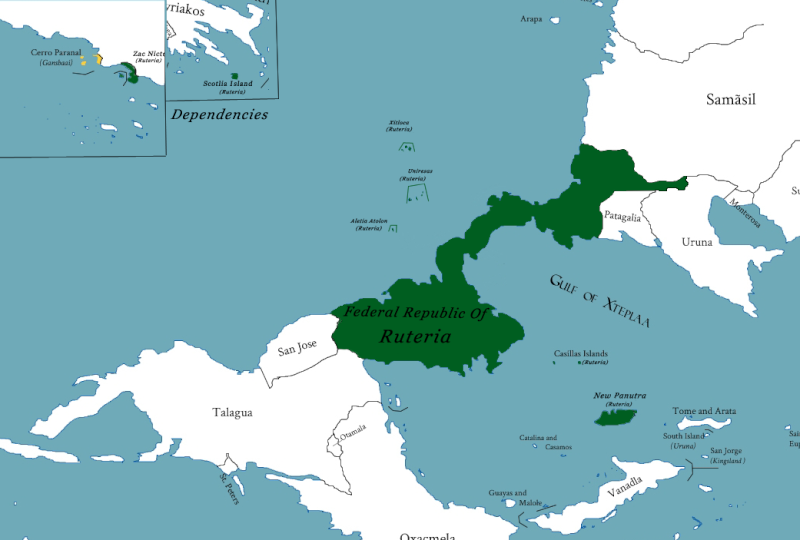 National Anthem: <iframe width="960" height="750" src="https://www.youtube.com/embed/3vwZAkfLKK8" frameborder="0" allowfullscreen></iframe>
Motto: Cultura et Historia (Culture and History)
Factbook
Long-form name: Republica Federal de Ruteria.
Long-from name: Federal Republic of Ruteria
Long-Form name: Pu'umil Ka'ab Ruteria
Native Form: Ruteria
Capital: Merida
Most Populated City: Merida
Inhabitants in Merida: 18,324,094
Official Languages: Ruterian (Spanish), Modern Mutir (Modern Maya)
Recognized Langauges: Trenntannian (English) and 5 Indigenous Mutir Derivated Languages.
Demonym: Ruterian or Mutir.
Government: Federal Presidential Constitutional Republic.
President: Jose Quintana.
Vice President: Manuel Serondo.
Secretary of Government: Humberto Reynoso.
President of the National Court of Justice: Iriana Xcalli.
Legislature: Congress (Tricameral) -Upper House: Senate, -Middle House: Chamber of Deputies, -Lower House: National Assembly.
Formation: 1827 A.C. Traditional Date: 1800 B.C. (Because of the ancient Mutir Civilization).
Area: ???? (If someone can help me found it using the location).
Population: 72,712,654. (2011 Census).
Density: 34/Km2.
GDP (PPP): (2011 Estimate) -Total: 1.796 Trillion. -Per Capita: 16, 128.
GDP (Nominal): (2011 Estimate) -Total: 1.254 Trillion. -Per Capita: 10, 265.
Gini: 32.8.
HDI: 0.878.
Currency: Libra Ruteriana (Ruterian: Ruterian Pound).
Tomezone: ??? (I don't know the Adonian Timezones).
Drives on the: Left.
Letter Code: FR
Internet Domain: .fr
Calling Code: +22 +Area Code.
History
I will post that later, cause I am in another planet I have to make a completely new history.
Merida the capital city of Ruteria, Is also the most Inhabited of all and is mostly known as The White City.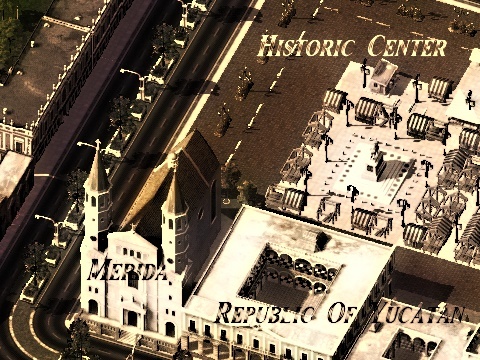 Near Merida there are a lot of Ruins the most known of them are Uxmal.
Merida has also a lot of Diversity.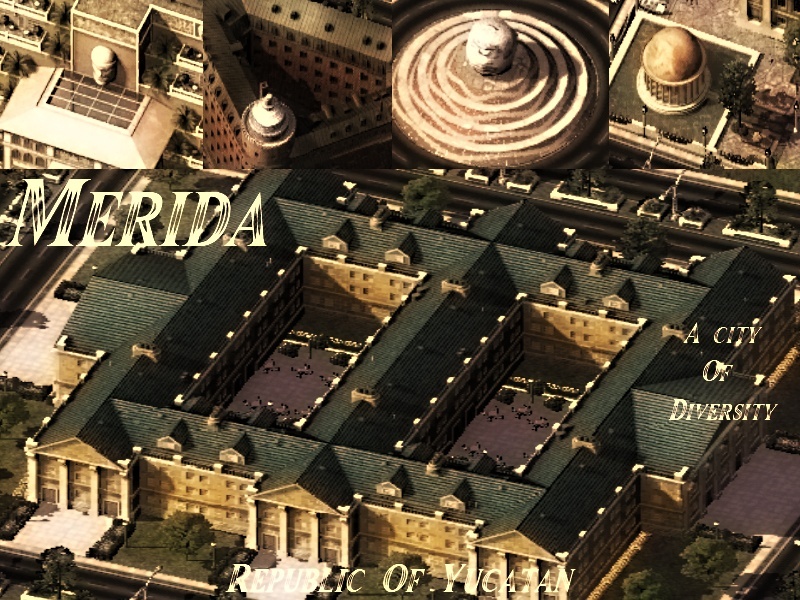 Now we are going to one of the Ruteria's most espectacular cities: Cancun The Glistening City.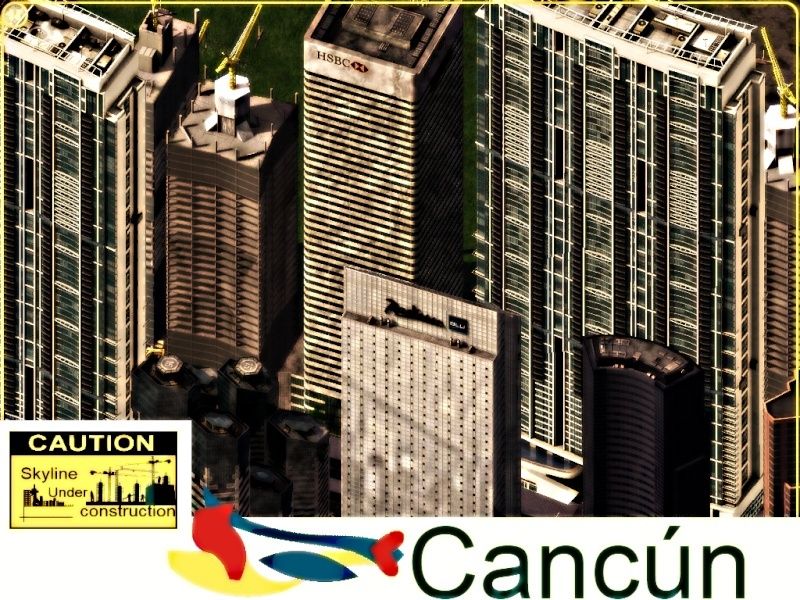 Now we are going to Zac Nicte a Research Base near Cerro Paranal. (Thanks Marsh or the idea)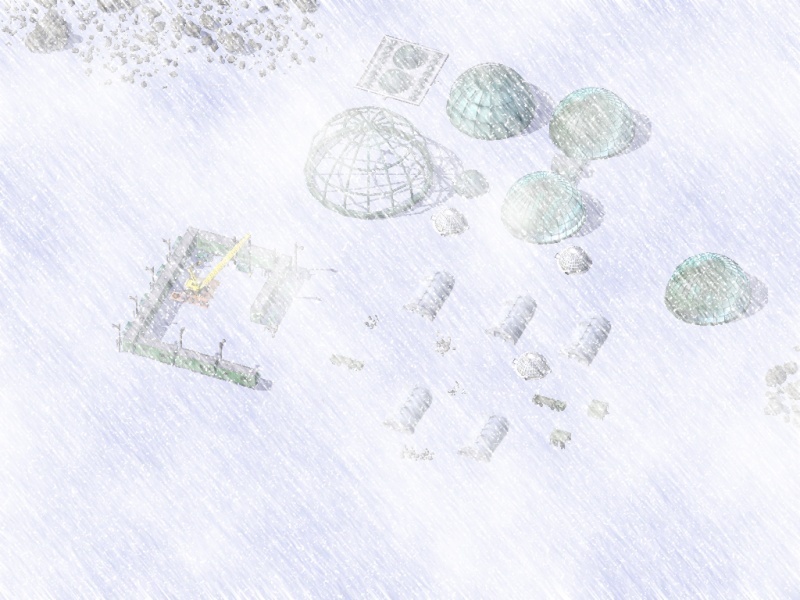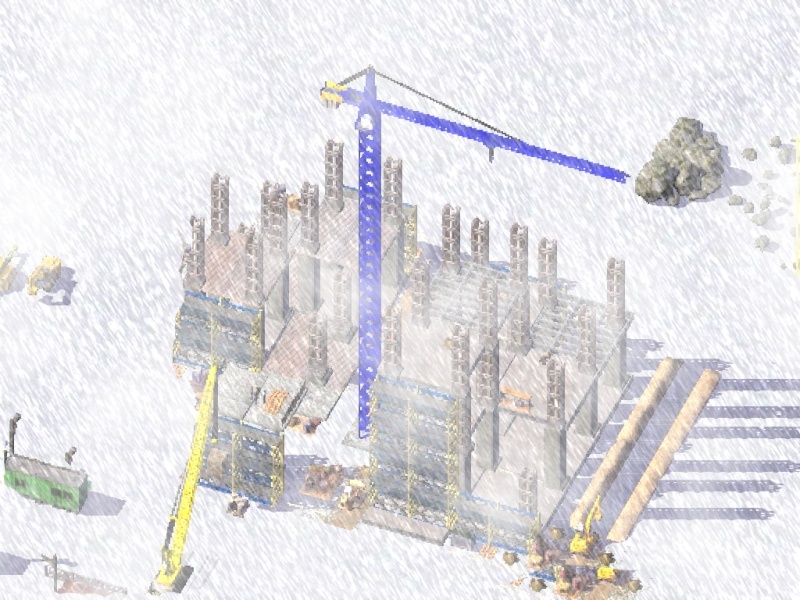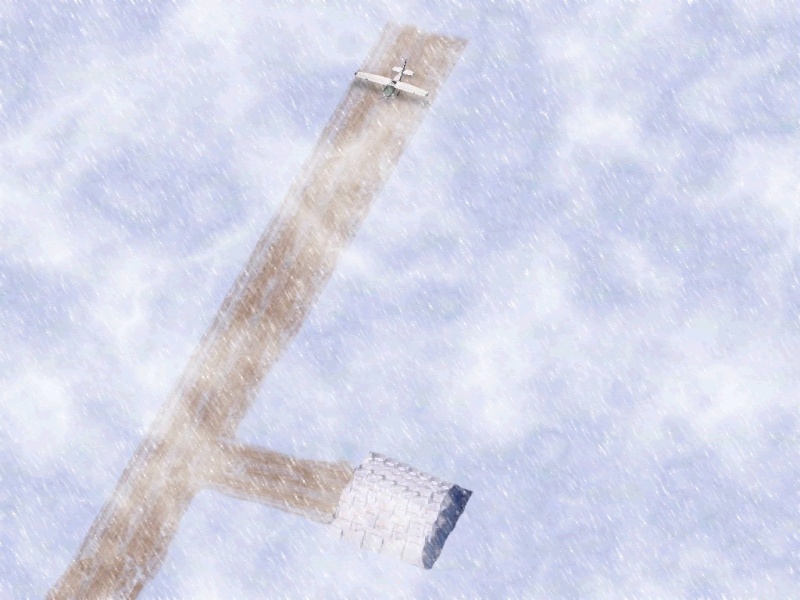 Sorry in all the images it says Republica de Yucatan instead of Republica de Ruteria sorry


Last edited by alerules22 on Wed May 18, 2011 10:10 pm; edited 2 times in total